"Be Ready to Experience the Holiday Ecstacy"
For Guests: At Superhost your experience is everything. When you stay at our properties we want to enrich your experience with the spacious and beautiful decor. We believe that great interior design and a fine environment can be healing to our souls and provide that necessary peace to our minds. We want to create spaces for you where you feel you want to just sit down and think of nothing and stop the time to just enjoy your time, reconnect with yourself, and feel that the future is going to be great.
"Maximum Income for Minimum Mindspace"
For Hosts: We believe we can achieve Maximum Income for Minimum Mindspace. We want to help every host to generate direct bookings and provide their last-minute deals to our customers. If you want complete management of guests, we offer full management services. Alternatively, you can simply advertise your property with us and we will advertise your deals to guests directly.
"Future of employment is work from home and flexibility"
For Employees: At Superhost we wish to help other hosts with managing their properties. We work with highly qualified people who are full-time parents or who have elderly parents to look after and we feel proud to offer them employment with us. We offer flexible working hours and good income for our employees.
Our Values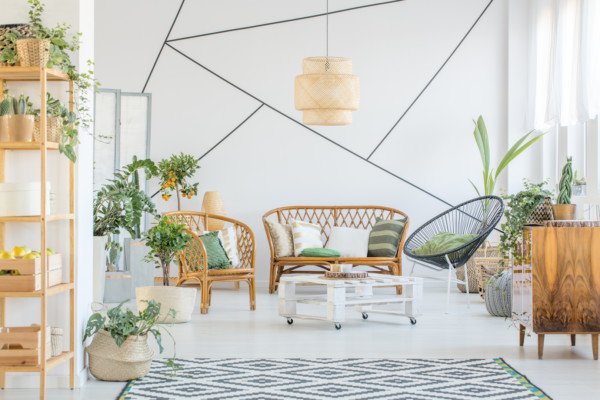 Quality
Make the booking process as easy as possible for your customers with a complete and clean online booking form that allows you to collect all the data needed to make a reservation.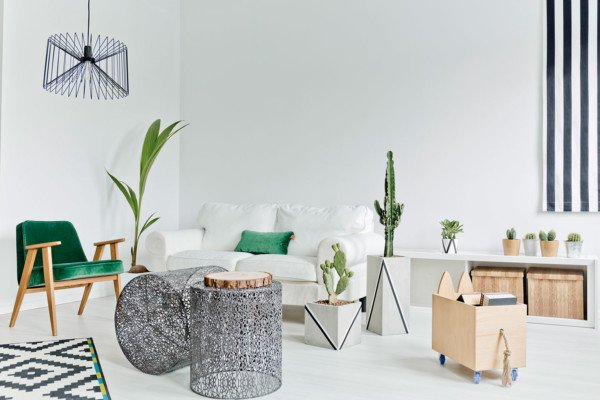 Teamwork
Guests simply choose their travel dates to book with you immediately. It doesn't require any kind of approval from the host prior to booking if the chosen dates are available.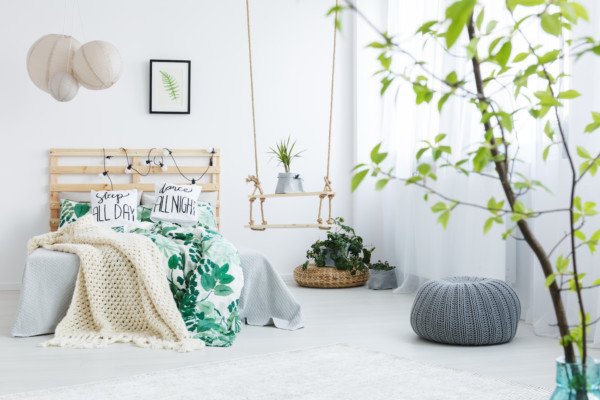 Respect
Keep your reservations organized in a friendly booking calendar interface. The calendar is fully responsive and looks great on any desktop or mobile device.
Booking Forms
Make the booking process as easy as possible for your customers with a complete and clean online booking form that allows you to collect all the data needed to make a reservation.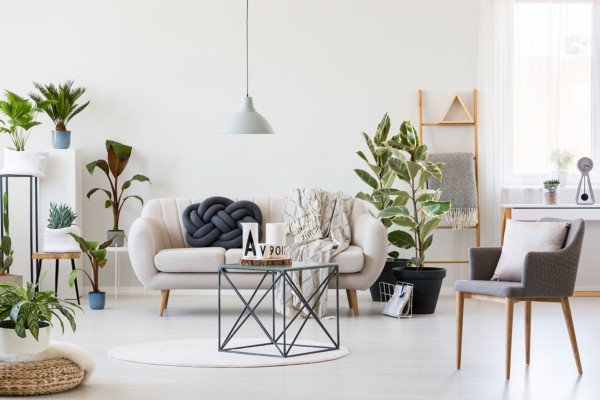 Instant Booking
Guests simply choose their travel dates to book with you immediately. It doesn't require any kind of approval from the host prior to booking if the chosen dates are available.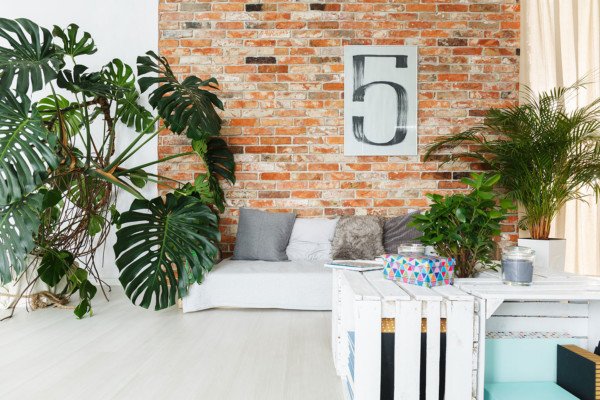 Booking Calendar
Keep your reservations organized in a friendly booking calendar interface. The calendar is fully responsive and looks great on any desktop or mobile device.
Our Team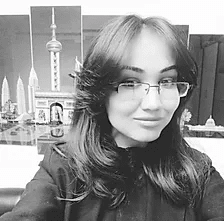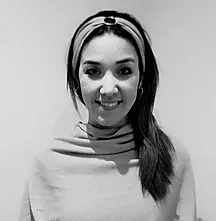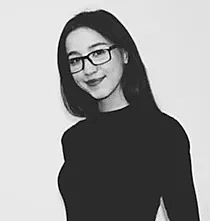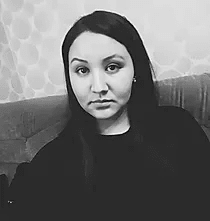 Latest blog posts
Keep always update on latest topics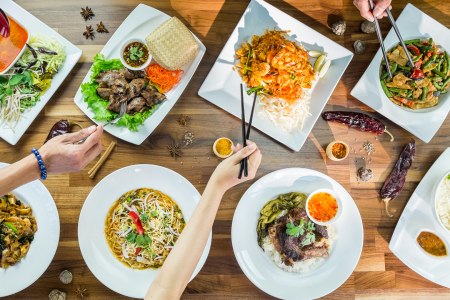 The top 10 cafes with outside seating in Bath city center!
With the pandemic still ongoing more and more people look for outside seating areas when choosing for a café or a restaurant. In this post we would like to talk about the top 10 cafes with outside seating area in Bath city center.
With the latest developments in the country and the world, more people wish to go for staycation and travel within the UK. Staycations in Bath have become very popular for families in Somerset and far away. We have seen a sharp peak in demand for holiday homes in Bath and it is amazing to welcome guests again to our holiday homes. It is so liberating to see people fill the streets of Bath city center and we love to see and welcome all the tourists to the city.
It is more important than ever to provide our guests with peace of mind and support to keep safe both physically and mentally. More and more people wish to go out for cafes and restaurants which have outside sitting areas. It is natural for people to try and stay safe whilst enjoying their staycation.In this article we will be talking about the top breakfast places in Bath with outside seating area.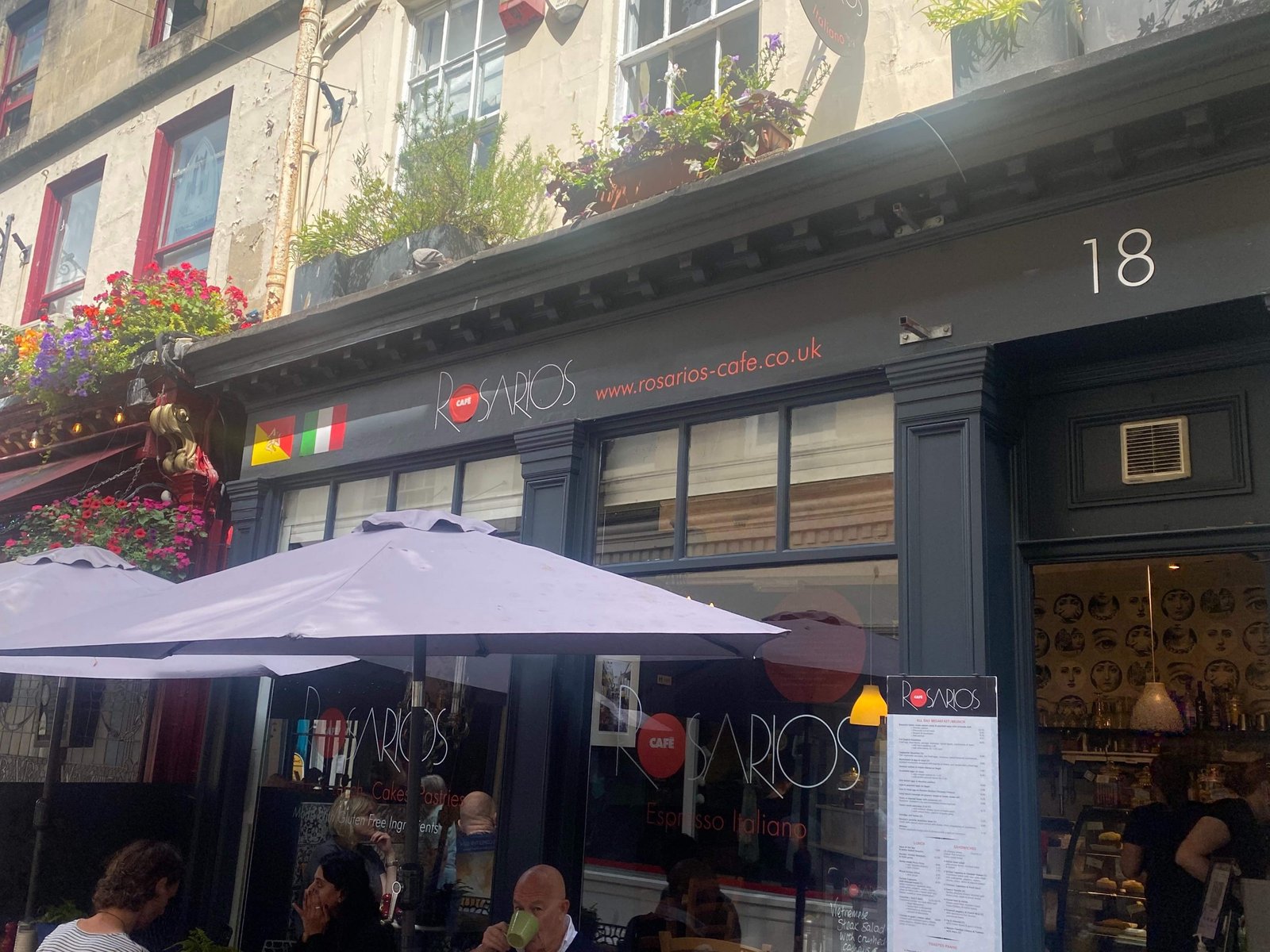 Rosarios offers a great selection of food for your breakfast. It offers its breakfast all day long! That is very rare to find in Bath. It is situated in a busy arty street of Bath and located opposite the gallery so you can sit and enjoy the views of impressive paintings and witness busy morning Bath action. What is great about this place you can choose from vegetarian option to pescatarian option to normal chicken based option. It is great that it offers more variety than many other traditional breakfast only places. You can order traditional breakfast here too but if the other party wishes to enjoy their vegetarian breakfast they can do so. Definitely for a family or a couple with varied tastes, definitely recommend this beautiful place.
This place is very peaceful and elegant and its ambience enhances your experience with this place. For your breakfast you can choose to have croissant or toast with butter and jam or boiled eggs with toast or grilled eggs with toasts with option to add salmon, bacon or falafel to your breakfast. Their breakfast stop serving at 12:00pm however even if you miss their breakfast their brunch menu will not disappoint you.
Boston tea party with its huge outside seating area and amazing selection of food cannot be missed from top places to eat outside in Bath city center. It has everything for everyone from teenage kids to adults to vegetarians to vegans. Moreover it is situated in a busy square of Bath that it gives a lot of action to watch. I love to sit here enjoy my cup of coffee and view the bustling life of Bath city.
Definitely recommend this lovely spot!
This café offers a great range of outside seating area and all day breakfast. You can have your breakfast in traditional way or you can have it The Kingsmead way. Also it offers vegetarian option and some interesting non-traditional foods such as "Shakshuka" and "Cowboy Beans". It is located in a busy Kingsmead square and you and your thoughts would not be interrupted however you will enjoy to see the busy Bath square action.
This is a little vegetarian place. Now…. Wait! …. Wait!… don't close down your mind for this place. It might be vegetarian but it has a great food to offer. Look at the names of some of their breakfast items "Mixed mushrooms and spinach and cashew crumbs on sourdough bread", "shakshuka with tofu 'eggs' with a slice of sourdough". My partner is absolute non vegetarian however even he complimented the tofu eggs taste of this little café. If you are still not convinced, carry on with a list. At least I give it a good try!
This is voted as Bath's best breakfast place. I think it is not exaggerating it. It does offer a great food selection and great tasting menu. Maybe portions are on a smaller size which is a minus for me as I love to eat my food and feel I had a breakfast of adult size. I know you might think I must be big and meaty )) no I am not, I just like good portion food. Well, if you are going to this place you will not regret your choice and that is all there to say!
Same same but different
This place serves breakfast all day long. Great staff, lovely cheering you as you enter the door. Breakfast is good portion and tastes great as well. It has great sitting area and it also offers a quiet talking spots. I love this place for a chilled conversation place and a good breakfast place if I want one at 4pm in the afternoon.
This is one of the best places to eat in Bath. It is located outside of city center but it is definitely worth the drive! Their portions are huge and their food is simply outstanding and delicious! I tried their Sunday roast, their beef burger, their breakfast! I must say that food tastes so different here, you feel that everything is organic and no mimicking of food but it is an actual food and how long you were deprived of taste of a real healthy organic food! I definitely recommend you trying this place!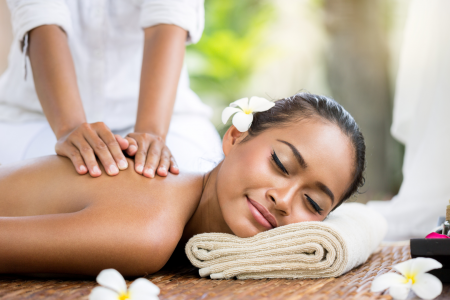 The World Heritage listed city of Bath in the United Kingdom offers visitors a journey into pleasure…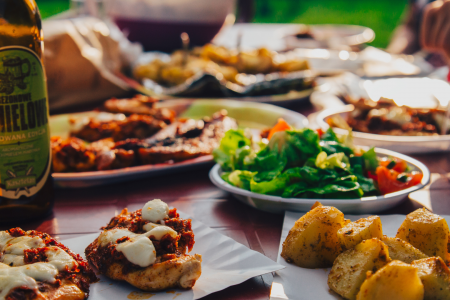 Top 10 Cafes To Enjoy your first cup of coffee or tea or go for breakfast in Bath City.
It is important to visit Bath city and experience an enjoyable cup of tea or coffee with cake or scone. It is the collection of those small experiences that make our memories about our trip unforgettable. When you come to visit Bath city it is important to enhance your experience with amazing food and coffees and cakes. Hence, I am writing today about the best places to have a cuppa in Bath so your experience of Bath city is unforgettable.
My experience of a new city starts with a lovely cup of a tea and a warm croissant or scone with jam and from that cup of tea or coffee I start the experience of the town. Understanding importance of your experience I don't take the selection of coffee shops lightly. I research before going to new place the best cafes in that town. There are so many amazing coffee shops that choosing only top 10 is very difficult.
1. Rosarios
Being a big fan of a hot cup of tea, it is getting more and more challenging to find a place with a great cup of tea. When it comes to a lovely brewed hot cup of tea, Rosarios is far ahead of any café I have visited in Bath. It serves a loose tea in a pot of tea with tea strainer the tea is the best brewed tea you can find in Bath city center. Rosarios is not only famous for its best quality tea but also for its selection of cakes and unique pastries that you wont find anyone else. It also offers breakfast and vegetarian options and get this, they are only one of the few places which can offer you half portion of breakfast. It is so rare to find in Bath city centre half size breakfast.
2. Mokoko Coffee and Bakery
Let's be fair towards the coffee lovers. The best coffees are much competitive to choose from. At the end of the day there are more people ordering coffees than tea. Mokoko Coffee and Bakery is great place to have your first cup of coffee in Bath. There is a great attention to detail, many different milks to choose from and the coffee does taste rich and smooth. Not only that Mokoko Cofee comes with great selection of salads, coffees, pasties. It is mostly vegetarian food but it is delicious. You will find a good range of comfy chairs to sit and enjoy your coffee. If you are here and you love chocolate taste you should try Mokoko's Mocha which is an absolute delight!
3.
Bath Bun
This beautiful place is located very close to Sally Lunn's Building. We went for a afternoon tea and their sandwich platter to share. Their pot of tea was good size and sandwiches and scones were very tasty. What enhances your experience is the feel of the tea room, the staff wear aprons and call you "madam" and "sir" which makes you feel a little bit of the past tea experiences. I think it is a very good place to visit if you are visiting Bath
4. Café Luka
This is very contemporary café so you will find experience here

very different from the Bath Bun's place. But for many years in a row it served best breakfast in Bath city. It changed it slightly since Covid lockdown but it is pretty decent. The experience is enhanced with the interior design shop, the place itself is well designed and it makes you feel at ease. The staff is very attentive and nice. The food selection is wide, you can have a salad, cake, coffees or a meal. It has it all for every visitor
Green Bird Café
Well this spot is absolutely great. We have placed it lower on the list not due to its quality of coffee but due to its location. Of all the coffee shops maybe this one is a little out and challenging to find, where all else are right in the main street. But don't be fooled with its location because it is absolutely popular place. It has a unique menu with really amazing food and it is absolutely popular café in Bath. It is popular for its food, coffee, cakes and everything they do is quality food.
6. The Colombian Company
This small spot is surprisingly great for their hot chocolate, coffees and cakes. As the name suggestst The Colombian Company, its coffees and chocolates are from Colombia. This is a small coffee shop opposite to the M&S foodhall and it has a beautiful selection of coffees. It has interesting distinct taste to it and if you love a hot chocolate, you should try The Colombian hot chocolate and you won't regret your decision. What is not so great about this coffee shop is that it doesn't have good comfy chairs which is a big minus for me. However, if you are on the go wanting to grab a coffee definitely give their coffee a try!
7. Green Rocket Café
This is a vegan café and they do really impressive cup of coffee and amazing cakes. The staff is very attentive and you will be surprised how busy this café is.
8. Nero
The Café Nero in Bath opposite HMV is a great place to visit. They do really good coffee but not only that they have a great selection of sandwiches and cakes and crossaints. I think it is all round a very good place to visit. The sofas are very comfortable, once you register for internet in Café Nero in any city it will recognise you in another which is so convenient.
9.
Boston Tea Party
This little place in the Kingsmead square is beautiful and well situated. It has a great feel to it, great staff, great coffee and cakes and bakeries. It is perfect way to sit hav a cup of coffee and observe a busy life of Bath city. There is so much happening around you but at the same time you can enjoy your solitude and forget the busy life by observing a massive tree in the middle of the square. Lovely spot!
10.
Soho Coffee
I cannot NOT mention this coffee house. It is the quality of coffee and service and the comfy chairs. I would feel the list is not complete without this lovely coffee spot. I must mention they do amazing baked potatoes with beans and cheese. It is the best baked potatoes in Bath. It is located perfectly for your visit in Bath city center it is right in the middle of it. So you can start you walk through city and then come to this coffee house and after a break continue your lovely tour.
M&S Café
The list will not be complete without this great place. The only thing you would need to go to the third floor to visit this café as it is located inside the M&S. However once you take the effort of going through the entire shop to their café area, they will delight you. With great cofees, cakes, salads, sandwiches and many many more options. Coffee and cakes are really good and taste delicious.